As the SEO landscape continues to evolve what are the key fundamentals that we must keep front and centre?
The Search Engine Optimisation landscape is continuously changing with new areas such as Voice Search coming to the fore in our SEO strategies. In this article we will look at the key fundamentals that set the mark for a successful online presence. We will then look at some SEO Tips for 2018 that will help you succeed in this years market.
1 Keyword Research
The core of all Digital Marketing strategies is keyword research. The importance of conducting thorough keyword research prior to beginning your optimisation cannot be stressed enough. It is the paramount activity of search engine optimisation.
But why is it so important?
Search engine marketing is not about getting as many visitors to your website as possible, but it is about getting the right kind of visitors. To do this you must choose the right keywords. To recognise which keywords are best for your website, you must identify the message you wish to portray through each particular page or post and then choose a keyword that best conveys this message.
There are a range of tools available for you to help identify suitable keywords including
These tools will give you the search volume of your desrired phrases. Adwords, SEMrush & Moz will also give you suggested phrases that relate to your particular phrase.
So you're doing some keyword research for a hotel in Dublin and you come across the phrase "Dublin Hotels" as seen below.

Wow! 60,500 visitors per month! This is too easy!.. Not so fast. Choosing the right keywords is not about selecting the ones with the most search volume but again, choosing the keywords that best describe your page or post. In doing so, it will be much easier for your page or post to rank for the given phrases. Broader phrases are much more difficult to rank for than specific phrases as there is much more competition.
Choosing phrases with less volume but that are more specific to your hotel will most likely bring more traffic to your site rather than larger volume, broad phrases.
Why?
Since the competition is so tough for the broader phrase, you are most likely not going to rank on the first page or even the second or third. If so, you will only get a very small percentage of the average search volume because, well, who goes past the first page? 

Also if you use a specific keyword that is niche to your hotel or business, the user is much more likely to convert if you are specifically what they are looking for.
For example, if you are a boutique hotel in Dublin, and you happen to be one of a few. It is expected that you would rank very well for a phrase such as "boutique hotels dublin" as there is much less competition and it is accurate to your hotel.

2 Meta Tag's – Titles & Descriptions
After completing your keyword research you can then take these keywords and include them in the title and description of the relevant page or post. The title is the text you'll see at the top of your browser as seem below. Search engines view this text as the "title" of your page. 

These keywords can then be filtered down through the title and description which will show in the SERP as below, and into the page content.

Adding keywords to the title and description and then into your content shows the search engine crawlers that the page is based around these particular phrases. But be careful not to overload your content with your target keywords, "keyword stuffing" will result in a penalty from the search engine and will result in you taking a step back rather than a step forward from a ranking perspective. Your content should read naturally as if you were reading it aloud, so only add your keywords in where neccessary.
Meta Tags are not difficult to implement and if optimised correctly, you will be sure to see an improvement in rankings in the near future.
Tip: For local businesses, include the name of your town or city within the title tag as this will help you rank in your local market.
3 H1/H2 Headings
Search engines break down and evaluate pages in a similar fashion as we do as humans. They scan the page for content headings. These headings are arranged in HTML as <h1> through to <h6> tags. Not all of these headings are necessary, it depends on your page, but using at least the <h1> and <h2> headings will be beneficial from an SEO perspective and also from a reader's perspective. The <h1> heading is the most important heading and is usually the title of a post, taking Corus Hotels for example
"Space, comfort and warm welcomes await in a fantastic Dublin Hotel" is the <h1>.
The <h2> tag would then be used as a subheading within the page to break down the content into scannable blocks, you can have as many <h2> headings as you would like.
On this page the first <h2> heading is "The Rooms" and so on.
In HTML the headings would look like this:
<h1>Space, comfort and warm welcomes await in a fantastic Dublin Hotel</h1>

<h2>The Rooms</h2>
4 Link Building
Inbound linking is one of the toughest and most time consuming tasks for SEO professionals. Long gone are the days when you could simply have tons of inbound links and that would be adequate for your SEO strategy. Today, inbound links are rated based on the reputation of the link's site and also based on whether it is relevant to your product or service. So in order to build quality backlinks you need to take the time to try and obtain quality links from reputable sources, this will take time, but the impact that these links will have is essential for delivering a top class SEO strategy.
Take a look at this link building guide from Backlinko: Link Building Definitive Guide
5 Quality Content 
We have all heard the term "content is king" and that the need to write quality content is unquestionable. Search engines tailor search results so that they are relevant to the search term, but more importantly, they want to give the user the most valuable content. Search engine algorithms are extremely complex and are improving consistently which means the days of filling your content with keywords and ranking for them is over. This is why content is still king and provided it relates to your business or product, it is invaluable.
So how do you create quality content? Here are some tips:
1) Create Original Content, Don't Copy!
Copying content from a competitor is not beneficial in any way. Search engines will pick up on this quickly and you will be punished. You want your content to be the best and of the highest value. This is impossible if it is identical to the competitions. Be sure to devote some time to making sure your content is top quality and is of value to users.
2) Create Excellent Headlines
A good headline grabs the attention of a user and entices them into reading the content below. 80% of users will read your headlines but only 20% will read the content associated with it. Be creative while making sure the content that follows answers the question that your headline portrays. The headline should be intriguing and entice the user to read your content.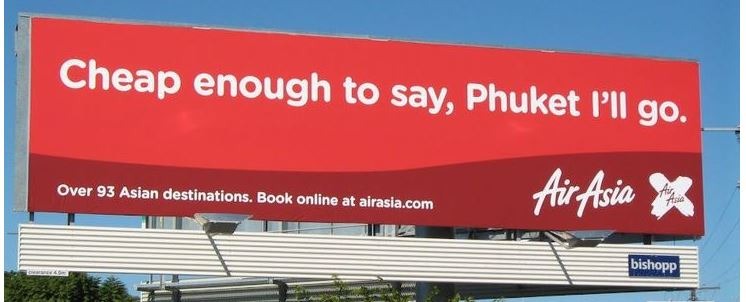 3) Provide Answers
When using a search engine, the ultimate goal for a user is to find the answer to a question. It is the same when reading content, the user is ultimately looking for an answer to gain knowledge. You want the user to feel satisfied in that they have gotten what they were looking for when they finish reading your content.
4) Use Images, Video and other Media
Nobody wants to look at blocks of plain text, adding images, infographics or videos makes for a more engaging, interesting read.
5) Keep Content Fresh by Updating it Regularly
According to the Kissmetrics Science of Social Timing infographic, websites that post frequently have a much higher influx of traffic. This is why it is important to keep your content updated regularly with fresh and useful information.
6) Reviews 
If you are working on a hotel website for example, enhancing the content of a page with a review from a customer will significantly increase conversion rate. When a potential guest is reading the content on a particular page, lets say they are checking out your Deluxe Suite, they are looking for the answer to the question "do I want to stay here in this room?". If you can provide them with all the relevant information followed by a positive review from a recent guest, this will do wonders in helping them to decide on booking your room. This study found that 88% of consumers trust online reviews as much as personal recommendations.
6 SEO Tips for 2018
Below are some tips to enhance your Search Engine Optimisation for 2018.
1) Voice Search
Voice search is certainly on the rise and will become a more and more vital component to your search engine marketing strategy as we move through 2018. With the growth of voice assistant products such as Amazon Echo, Google Home and Apple's HomePod, people are becoming much more comfortable in speaking to their devices rather than manually searching for their particular query. As of January 2018, Google revealed that over 20% of searches on Android are voice searches and comScore predicts that by 2020, 50% of all searches will be voice. With the majority of marketers having no plans to focus on voice search this year, 62% according to Search Engine Watch, us forward thinking marketers have a great opportunity to tap into this very important trend and stay ahead of the game.
Find out how to optimise your site for voice search Here
2) Schema Markup
Schema Markup is a relatively new but one of the most powerful forms of optimisation. This is a piece of code you would put on your website in order to help search engines deliver more informative results to users by telling that search engine what the content actually means.
Schema.org explains:  
"Most webmasters are familiar with HTML tags on their pages. Usually, HTML tags tell the browser how to display the information included in the tag. For example, <h1>Avatar</h1> tells the browser to display the text string "Avatar" in a heading 1 format. However, the HTML tag doesn't give any information about what that text string means — "Avatar" could refer to the hugely successful 3D movie, or it could refer to a type of profile picture—and this can make it more difficult for search engines to intelligently display relevant content to a user."
Schema structures information making it easier for search engines to organise and display it in different ways, bringing us on to Rich Snippets. Use Googles Structured Data Testing Tool to help build and test your markup.
3) Rich Snippets
Another important aspect of Search Engine Optimisation for 2018 is Rich Snippets. Rich snippets show extra information between the URL and the description in the search result. In the example below we can see a rating, the amount of reviews and the price range of this hotel has been added.

Other forms of rich snippets can include images and other information which stand out a lot more than ordinary snippets, they look nicer and you get more information.  See how you can introduce Rich Snippets to your website Here
4) Mobile Page Speed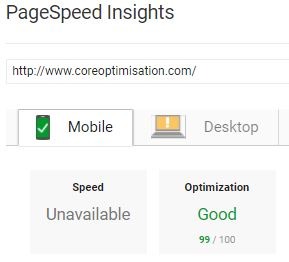 With the roll out of the Mobile First Index, attention to your mobile site is vital. Providing an exceptional user experience is a must with the high demand of mobile users expecting a fast and frictionless mobile experience. One aspect of the mobile experience that is particularly important is page speed. Slow load speed is quite irritating for a user and leads to high bounce rate and besides this, Google have announced their "Speed Update" that will target slow pages starting in July 2018.
To check the speed of your website or a particular page you can use tools such as Page Speed Insights  by Google which will give you the speed of your site on mobile and desktop
or alternatively you can use this tool, Pingdom.

5) HTTPS
An important factor for 2018 is to ensure your website has HTTPS encryption. Google made it clear that having a secure site by purchasing an SSL certificate will give your site a minor ranking boost. They have also recently announced that any site without HTTPS  in place will be marked as "Not Secure" which is not very comforting for a user.
You can buy an SSL certificate here.
6) Keywords Are Changing
Is it time to reassess your keyword research? If you haven't revisited the keywords you are going after in some time, it may be time to take a second look. Keywords that were once valuable to your site may not have much value today due to general ways in which people search and factors such as voice search bringing rise to the importance of Long Tail keywords.